Annual Report Archives
View past CareFirst, Inc. (CareFirst) annual reports, which include information about its Maryland Affiliate (CareFirst of Maryland, Inc.) and its National Capital Area Affiliate (Group Hospitalization and Medical Services, Inc.).
2014/15 Annual Report for CareFirst BlueCross BlueShield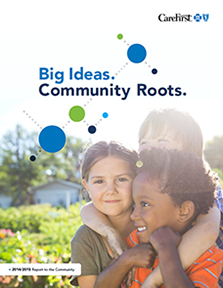 CareFirst's mission is to provide affordable and accessible health insurance to our members in Maryland, Washington, D.C. and Northern Virginia.
In 2015, CareFirst:
Contributed nearly $40 million to community initiatives designed to increase the accessibility, affordability, safety and quality of health care services throughout the region.
Continued its commitment to community-based health care, investing $6.9 million to support safety net clinics serving more than 279,000 people.
Advanced and support innovative programs and initiatives that will produce a sustainable and positive impact on health care delivery.
---
2010 Annual Report for CareFirst BlueCross BlueShield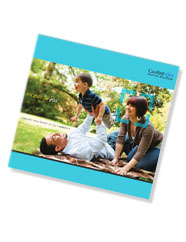 With the goal of slowing rising health care costs, new programs were launched in 2010. Among these programs were:
Patient-Centered Medical Home (PCMH), designed to improve the care of CareFirst's sickest members by improving their health and lowering cost of the individuals who create 60 percent of medical costs that the company pays out.
HealthyBlue, a new health plan that gives members more control over their health costs and rewards for health and is being expanded for the coming year.
Additionally, in 2010, CareFirst donated $56 million to more than 300 local organizations that benefit the region served.
---