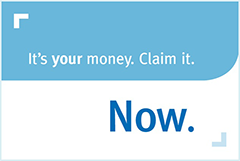 To support our paperless initiative and improve your claims processing experience, CareFirst strongly encourages participating and non-participating providers to submit all claims electronically.
This applies to the following types of claims:
Initial
Corrected (Institutional and Professional only)
Late Charge (Institutional only)
Interim (Institutional only)
Medicare Secondary (Institutional and Professional only)
Certain claims require additional documentation and cannot be submitted electronically. However, we urge you to take advantage of all the benefits provided below by filing electronically, whenever possible.
Track your claims submissions, help save on administrative costs and improve your claims process today.
---
Benefits
Saves time. Office staff won't have to spend time preparing and mailing paper documents, or researching and resending claims that are returned due to incomplete or inaccurate information.
Saves money. The need for postage and paper claim forms is eliminated.
Faster processing. Without the delays of regular mail, your claims will get processed faster.
Eliminates incomplete submissions. Claims are edited and returned at the front-end through your clearinghouse for correction and resubmission.
---
If you need further assistance
from Availity, please contact
Client Services at
(800) 282-4548
Registration
To register for Availity's Web Portal:
Go to www.availity.com. Click Register Now and complete the online registration wizard.
You will receive an email from Availity with a temporary password and next steps.
Training resources are available at www.availity.com/resources/training.