Invitation to Join the Better Together Community Pledge
Posted on 2021-03-11
Updated on 2021-03-11 09:00:00
A Message from the Chief Medical Officer
Dear Colleague,
I'm writing to invite your practice to learn more about CareFirst's Better Together Community Organization Pledge and consider signing on. The intention of the pledge is to unite our community and display the power of our collective compassion in support of the historic national vaccine effort.
For each practice that signs the pledge by March 31, CareFirst will donate $1,000—up to $1 million—to support regional community organizations on the frontlines of the vaccine effort.
By signing the pledge, you will be reinforcing what you're already doing every day - promoting the health and safety of the community by encouraging vaccination when appropriate. You'll also be joining other leading organizations including the Baltimore Ravens, GBMC, Children's National Hospital, The University of Maryland Medical System, Privia and many more.
In addition to the donation made in your name, you'll also have an opportunity to share your logo and/or a personal message of support or solidarity on our pledge wall. Signing the pledge does not represent a formal legal agreement, and it does not require any additional action on the part of the practice signing.
Additional actions we're taking to help ease uncertainty or hesitation about the COVID-19 vaccinations include providing our members and the community with comprehensive information about the vaccines and the science behind them.
If you have any questions, please refer to these Frequently Asked Questions or contact us at communitypledge@carefirst.com.
Through our shared commitment, we can all lead the way back to better.
Sincerely,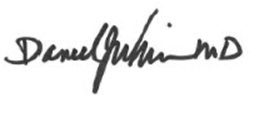 Daniel Winn, MD
Chief Medical Officer, CareFirst BlueCross BlueShield